The Honourable David Watt Awarded the G. Arthur Martin Criminal Justice Medal for 2022 by the Criminal Lawyers' Association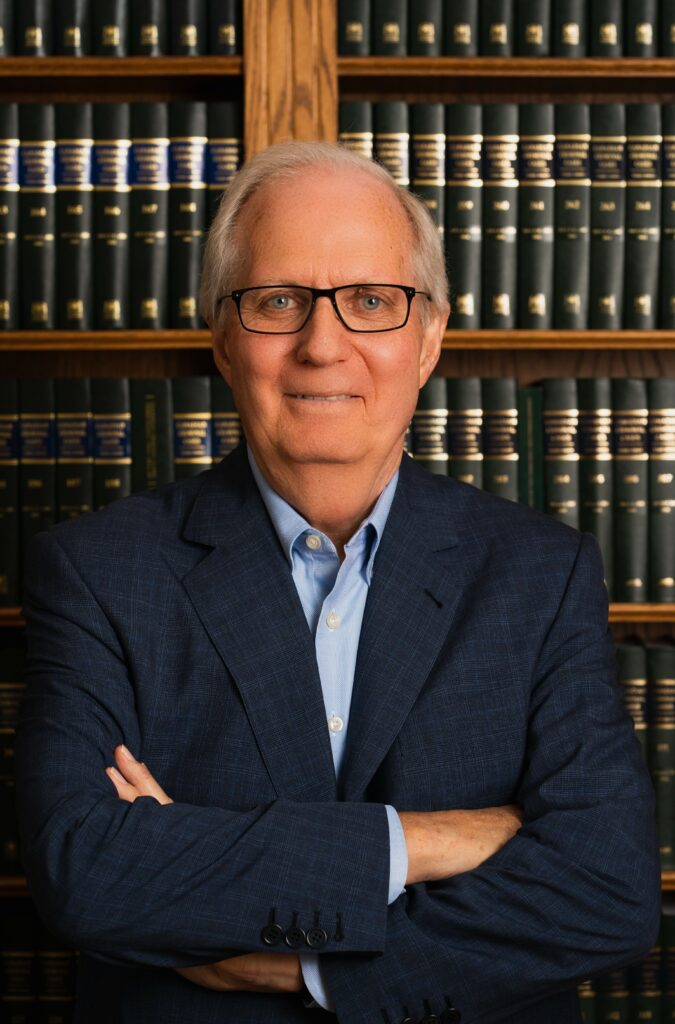 Toronto, ON, August 10, 2022 – The Criminal Lawyers' Association commemorates the extraordinary lifetime contribution to the administration of justice of The Honourable David Watt.
Universally regarded as a pre-eminent criminal law authority in Canada, David Watt's contribution is vast. Over 50 years, he has left his mark on the administration of justice through his role as Crown counsel, a trial judge, an appellate judge, a prolific writer, and an educator. Aptly, the Martin Medal will be presented to this exceptional recipient at the 50th anniversary of the Fall Conference on November 19, 2022.
In the early 1970s, David Watt swiftly emerged as a "superstar" in the Criminal Appeals and Special Prosecutions Branch of the Ministry of the Attorney General of Ontario. In his 13 years as counsel, his practice spanned complex trials and appeals, including arguing approximately 60 appeals in the Supreme Court of Canada and 1500 appeals in the Court of Appeal for Ontario.
Appointed a judge of the Supreme Court of Ontario (High Court of Justice) in 1985, David Watt's command of criminal law and procedure, his unrivalled work ethic and stamina, and his instinctive fair-mindedness and autonomy equipped him to deliver justice to the highest standard. He presided over a constant stream of homicide and other complex criminal trials, while also fulfilling extensive case management duties, including leading the Toronto homicide and long trials team for many years.
David Watt was appointed to the Court of Appeal for Ontario in 2007 and served as a member of that Court until his retirement on November 2, 2021. As a judge of the Court of Appeal, he composed hundreds of decisions encompassing all corners of the criminal law and evidence, without a single dissent.
Further examples of distinction in the contributions of David Watt are found in his publications, some of which revolutionized the administration of criminal justice. Most notably, he was the architect for model jury instructions in Canada, resulting in his composition of the Ontario Specimen Jury Instructions, which were published in 2002. That publication was followed by Watt's Manual of Criminal Jury Instructions, the first and second editions were published in 2005 and 2015 respectively, and a third edition is imminent. This vital instrument has been repeatedly endorsed by the Supreme Court of Canada and appellate courts across the country, and extensively relied upon by trial judges and counsel alike. It is the blueprint for a consistent and superior standard of jury instructions in criminal cases, enhancing the reliability and integrity of jury verdicts.
The Criminal Proceedings Rules for the Ontario Court (General Division) (now the Superior Court of Justice) were also crafted by David Watt. They fundamentally altered the landscape of criminal practice by standardizing the procedures to be followed in criminal proceedings across the province. More recently, he oversaw the preparation of the new Criminal Appeal Rules for the Court of Appeal for Ontario. Additional practical tools relied upon daily by the bench and bar include the annual publications, Watt's Manual of Criminal Evidence and Tremeear's Annotated Criminal Code. There are many other noteworthy publications by David Watt, and the list will continue to expand as there is no mandatory retirement age for authors.
David Watt has lectured extensively at continuing legal education programs for judges and lawyers in every province and territory in Canada. Among them, he devoted over four decades to the National Criminal Law Program, including serving as Chair and Honourary Chair of this distinguished program for over 30 years. Additionally, he was a dedicated adjunct professor who taught a variety of criminal law courses at Queen's University, the University of Western Ontario, Osgoode Hall Law School, the University of Toronto and Dalhousie University.
President Daniel Brown stated that "For the last half century, Justice Watt has been at the forefront of efforts to promote a fairer justice system. On behalf of the CLA and the entire legal community, we wish Justice Watt well in his retirement and congratulate him on his terrific legal career. He is an inspiration to many and his countless contributions to the Canadian justice system will be remembered for generations to come."
For more information on the G. Arthur Martin Criminal Justice Medal, including the list of past recipients, please visit https://criminallawyers.ca/about-us/awards/.
The Criminal Lawyers' Association is a not-for-profit organization representing more than 1,700 defence lawyers in Canada. It is the largest organization of its kind in Canada. The mandate of the association is to serve as a strong voice for criminal lawyers and other stakeholders concerned with the quality of criminal justice in Canada. https://www.criminallawyers.ca/
John Chagnon
Executive Director
Criminal Lawyers' Association
ed@criminallawyers.ca
212 responses to "The Honourable David Watt Awarded the G. Arthur Martin Criminal Justice Medal for 2022 by the Criminal Lawyers' Association"