CRIMINAL LAWYERS' ASSOCIATION AWARDS G. ARTHUR MARTIN CRIMINAL JUSTICE MEDAL FOR 2018 TO JOHN M. ROSEN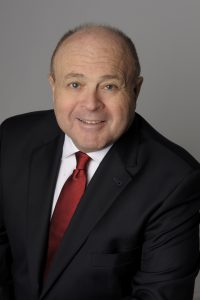 Toronto, ON, July 31, 2018 – The Criminal Lawyers Association (CLA) has awarded the prestigious G. Arthur Martin Criminal Justice Medal to John M. Rosen, noted criminal defence counsel and founder of Rosen & Company, Barristers.
The Martin Medal was struck in 1989 to honour Goldwyn Arthur Martin, a nationally prominent criminal lawyer and eminent jurist. It is awarded in recognition of lifelong achievement and sustained commitment to the principles and advancement of criminal justice in Canada. The medal was last awarded in 2017 to Beverly McLachlin, retired Chief Justice of the Supreme Court of Canada.
The Martin Medal will be presented to Rosen at a gala luncheon, sponsored by Thomson Reuters, to be held on November 10, 2018 during the CLA annual conference in Toronto.
Rosen is being recognized for his lifelong commitment to the fair and just treatment of accused persons as demonstrated by his diligence, dedication and expertise in the defence of clients charged with the most serious criminal offences.
"No matter how disturbing the facts, John has represented his clients in these cases with as much vigour as is allowed within the ethical bounds of our profession," said Delmar Doucette, DSF Litigation, who has known Rosen for decades.
Rosen's reputation is "legendary and his contributions to criminal justice in Canada span all levels of court," said Lindsay Daviau, one of Rosen's associates.
Rosen is also being recognized for his significant contributions to the continuing education and training of young lawyers and his promotion of mentorship as an essential element to the future health and sustainability of the defence bar.
For the past several years, Rosen has conducted a free six-month course on cross-examination for small groups of young lawyers from the criminal and civil bars. He has also led free mentorship seminars for those of his students who were interested in continuing to learn from him.
"Through his mentorship and sound advice, I have learned to not only better serve my clients, but also built a better practice," said Daniel Michael, a Toronto sole practitioner who is currently working with Rosen in defence of a client charged with first degree murder.
Rosen is the recipient of the Law Society Medal and is a Fellow in the American College of Trial Lawyers. He recently received the Osgoode Hall Alumni Gold Key Award for Achievement. A long-standing member of the CLA, Rosen served as its treasurer for almost 20 years, and later as a vice-president.
The Criminal Lawyers' Association is a not-for-profit organization representing more than 1,400 defence lawyers in Canada. It is the largest organization of its kind in Canada. The mandate of the association is to serve as a strong voice for criminal lawyers and other stakeholders concerned with the quality of criminal justice in Canada.
Anthony Laycock
Executive Director
Criminal Lawyers' Association
anthony@criminallawyers.ca
3,205 responses to "CRIMINAL LAWYERS' ASSOCIATION AWARDS G. ARTHUR MARTIN CRIMINAL JUSTICE MEDAL FOR 2018 TO JOHN M. ROSEN"