The Mark J. Sandler Professional Development Bursary for Recent Calls to attend the 8th Annual Recent Call Conference
SUBMIT BY SEPTEMBER 15!
As a result of the Mark J. Sandler Professional Development Bursary for Recent Calls, the CLA is able to assist up to six full/active members with travel/hotel expenses to attend the upcoming 8th CLA Recent Call Conference happening October 22, 2022 in Toronto. We will be offering up to four recent calls up to a $500 bursary each to help reduce the burden of the travel/hotel expense.

To submit your name for one of four bursaries, you must meet the following criteria:

1. Must be a current full/active member of the CLA (not open to students or observer members)
2. Must have been called in the last seven years (2015 or after)

3. Applicant is operating as a sole practitioners or non-salaried practicing in association with less than four lawyers.

4. Must be from outside of the Greater Toronto Area (based on address in CLA membership profile) and 75 KM away from Downtown Toronto.

5. Must register for the conference online (in-person option) by September 30.
6. Must practice in Ontario.

Please note that recipients will be asked to write a thank you letter to Mark Sandler with a copy to the Law Foundation of Ontario.

If you are interested in being considered for a travel/hotel bursary, please submit your information below. Confirmations for those selected will be sent by September 30 to the email provided below.
https://www.surveymonkey.com/r/MarkSandler2022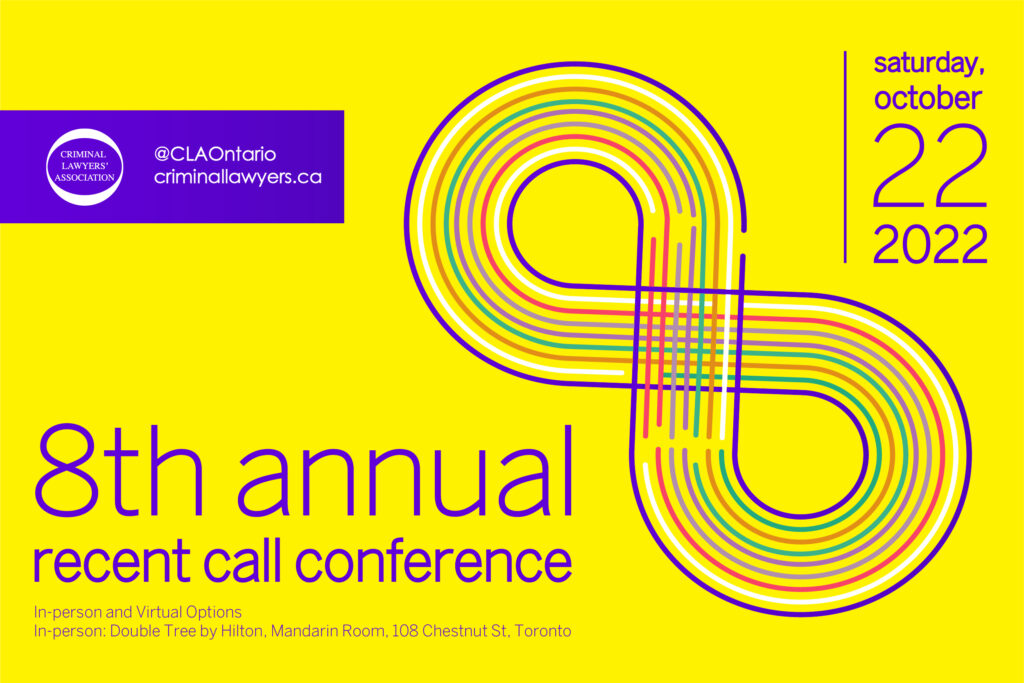 1,102 responses to "The Mark J. Sandler Professional Development Bursary for Recent Calls to attend the 8th Annual Recent Call Conference"