Patrick Ducharme – 2021 Recipient of the G. Arthur Martin Criminal Justice Medal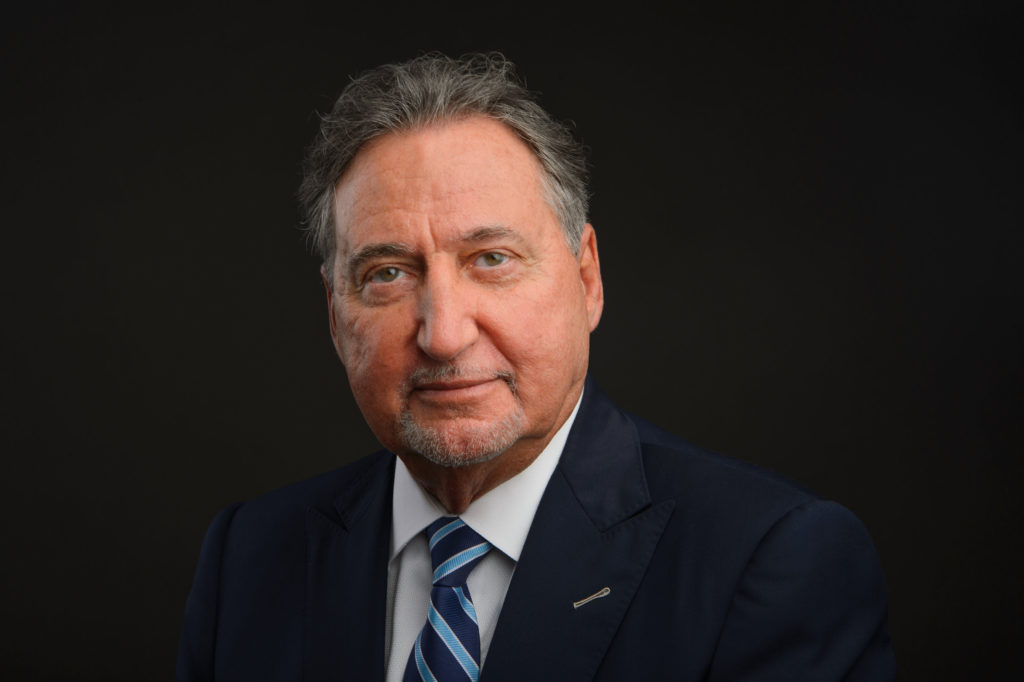 Toronto, ON, August 4, 2021 – The Criminal Lawyers' Association has recognized the lifetime achievement of prominent Windsor lawyer, Patrick Ducharme. He has been selected as the 2021 recipient of the G. Arthur Martin Criminal Justice Medal, which will be presented on November 20, 2021.
In the 32-year history of this prestigious award, only twice has it been presented to a practicing lawyer based outside of Toronto. It was awarded to Donald Bayne of Ottawa in 2006 and Richard Peck Q.C. of Vancouver in 2014.
Born and raised in Windsor, Patrick obtained his LL.B. from the University of Windsor, Faculty of Law and was called to the bar in 1977. Patrick is a highly skilled and formidable trial advocate who has earned a reputation for unwavering integrity and professionalism. For decades, his stature in the legal community combined with his engaging style and innovative analytical approach have attracted some of the most difficult and high-profile cases across the province. He has long been recognized as a leader of the criminal defence bar, and in 2009, Patrick was inducted as a Fellow of the American College of Trial Lawyers.
What has distinguished Patrick Ducharme's contributions to criminal justice in Canada is his enduring commitment to legal education. For 40 years, Patrick held a position as a sessional lecturer at the University of Windsor, Faculty of Law, teaching both Criminal Trial Advocacy and Criminal Procedure. During that time, he taught approximately 3500 Windsor Law students. For the many students who pursued criminal law careers, the legal and advocacy training offered by Patrick Ducharme was invaluable. He strayed well beyond textbooks and case law, deliberately exposing students to the realities and challenges of criminal law practice. His practical approach and fearless candour assisted students in assessing whether they are tailored for criminal law practice. Not only was this invaluable for the individual student, but it had the corollary benefit of ensuring that the criminal justice system was not cluttered with a revolving door of young lawyers ill-suited to handle it.
Although his contributions to criminal justice stretch beyond this teaching role, it seems improbable that any other full-time practitioner has influenced the legal education of a greater number of practicing criminal lawyers than Patrick. In addition, he has mentored countless criminal lawyers in the Windsor area and has lectured extensively to judges and lawyers at legal conferences for decades.
Current CLA President John Struthers stated that "Mr. Patrick Ducharme is quite simply an inspiration to defence lawyers across Canada. Hard work, perseverance, courage and collegiality are the trademarks of his practice. He has inspired generations of lawyers through his teaching and mentorship. While I personally believe defence work is the pinnacle of the legal profession, Mr. Ducharme has achieved the summit. We are so very proud he has accepted the G. Arthur Martin award in recognition of the universal respect and admiration of the entire justice system."
The Criminal Lawyers' Association is a not-for-profit organization representing more than 1,700 defence lawyers in Canada. It is the largest organization of its kind in Canada. The mandate of the association is to serve as a strong voice for criminal lawyers and other stakeholders concerned with the quality of criminal justice in Canada. https://www.criminallawyers.ca/
For more information on the G. Arthur Martin Criminal Justice Medal, including the list of past recipients, please visit https://criminallawyers.ca/about-us/awards/
John Chagnon
Executive Director
Criminal Lawyers' Association
ed@criminallawyers.ca