G. Arthur Martin Criminal Justice Medal awarded to defence counsel Marie Henein by Criminal Lawyers' Association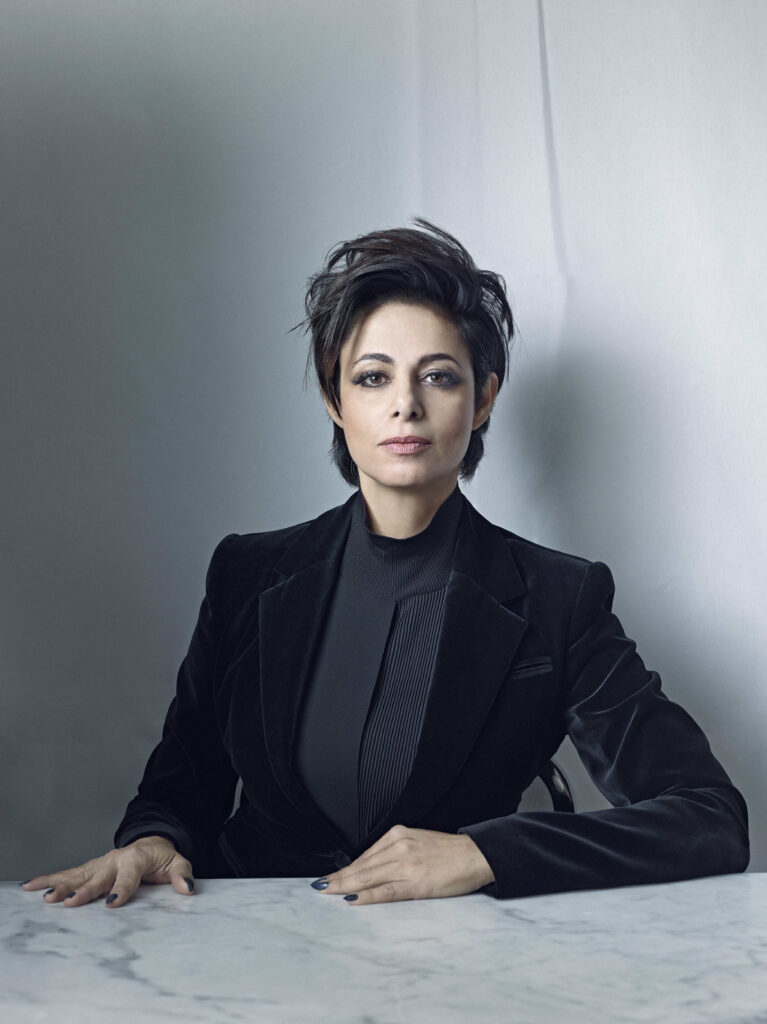 Toronto, ON, July 19, 2023 – A legendary bright light of the criminal defence bar, Marie Henein, has been chosen as the 2023 recipient of the country's top legal award – the G. Arthur Martin Medal.
The Martin Medal recognizes outstanding, lifetime contributions to the criminal law. Ms. Henein will receive the award at a special awards luncheon on November 18, 2023.
In being chosen by a committee composed of CLA President Daniel Brown, an Ontario Court of Appeal judge, a legal academic and a prominent legal journalist, Ms. Henein joins the ranks of famed defence lawyers and jurists such as Edward Greenspan, Marlys Edwardh, Justice Marc Rosenberg, and former Supreme Court of Canada Justice Morris Fish.
"In her three decades of practice, Marie has forged a career characterized by courtroom success as well as dedication to the education and support of her younger peers. She is an ambassador for the profession and without doubt, Marie will continue on as an exemplary role model and source of inspiration to young lawyers for a long time to come" said CLA President Daniel Brown.
From the very outset of her career, Ms. Henein's skills as defence counsel were evident. Working alongside mentors Marc Rosenberg and Eddie Greenspan, she was soon sought after by defendants in a steady succession of high-profile, complex cases both at trial and on appeal. However, this publicly visible evidence of her legal prowess provides only half of the story. Ms. Henein has provided an equally determined and thorough defence to hundreds of ordinary clients in courtrooms around the province.
As was the case with Mr. Greenspan before her, Ms. Henein quickly took upon herself the role of educating the public about the vital role of defence counsel in a properly functioning justice system. She gives freely of her time to speak about both the lofty principles that animate our work and the gritty realities of life in the trenches. Indeed, her quest to elucidate the meaning and significance of a career in criminal law was an important driving force behind her decision to write a recent, best-selling book: Nothing But The Truth.
A tireless mentor to young lawyers and a symbol of achievement for young women joining the criminal bar, Ms. Henein views her leadership role as a fundamental professional responsibility. Her impact on the lives and careers of innumerable lawyers over the years has been profound. "Though Ms, Henein stands as an exemplary role model to all defence lawyers in the country, we know that she holds a special place of inspiration and esteem for women of colour and new Canadians joining our profession." Said Mr. Brown.
Similarly, this intense commitment to her profession accounts for Ms. Henein's lengthy service as an adjunct professor at Osgoode Hall Law School, as well as her steady stewardship of Martin's Criminal Code, the Canadian Criminal Cases, and related publications.
Ms. Henein is the co-founder of the Inmate Duty Counsel program at the Ontario Court of Appeal. Established in 1999, the program provides free duty counsel assistance to inmates appealing their serious convictions to the Ontario Court of Appeal. After stewarding the program for 20 years, her peers recognized her contribution by establishing the Marie Henein Prize in Access to Justice at Osgoode Law School.
A former president of The Advocates' Society (TAS), Ms. Henein played a central role in creating regional education programs and ensuring they would be broadly accessible across Ontario. Alongside others at TAS, she also spearheaded a Criminal Advocacy Summit that brought together criminal defence lawyers and Crown counsel. It was not only the first of its kind, but the largest criminal conference held in TAS history.
Ms. Henein has been a staunch supporter of the CLA. In 2009, she played a leading role in a Legal Aid boycott that succeeded in hammering out an MOU with the provincial government that provided an injection of substantial new funding. Her willingness to participate in programs and on panels over the years has truly enriched the association.
Ms. Henein adds the Martin Medal to a career studded with honours. Her previous awards include the Law Society Medal and the Law Society's Laura Legge award. She is a fellow of the American College of Trial Lawyers and is routinely voted at the top of several cross-border lists and directories recognizing distinguished Canadian litigators.
The G. Arthur Martin Criminal Justice Medal for outstanding contribution to criminal justice is presented annually by the CLA. G. Arthur Martin was Canada's greatest criminal advocate before he became a leading jurist with the Ontario Court of Appeal. For more information on the G. Arthur Martin Criminal Justice Medal, including the list of past recipients, please visit https://criminallawyers.ca/about-us/awards/.
The Criminal Lawyers' Association is a not-for-profit organization representing more than 1,800 defence lawyers in Canada. It is the largest organization of its kind in Canada. The mandate of the association is to serve as a strong voice for criminal lawyers and other stakeholders concerned with the quality of criminal justice in Canada. https://www.criminallawyers.ca/
John Chagnon
Executive Director
Criminal Lawyers' Association
ed@criminallawyers.ca