Summer Social – Hosted by the Recent Call Committee
Date: Friday, August 25, 2023 from 7 to 9 p.m.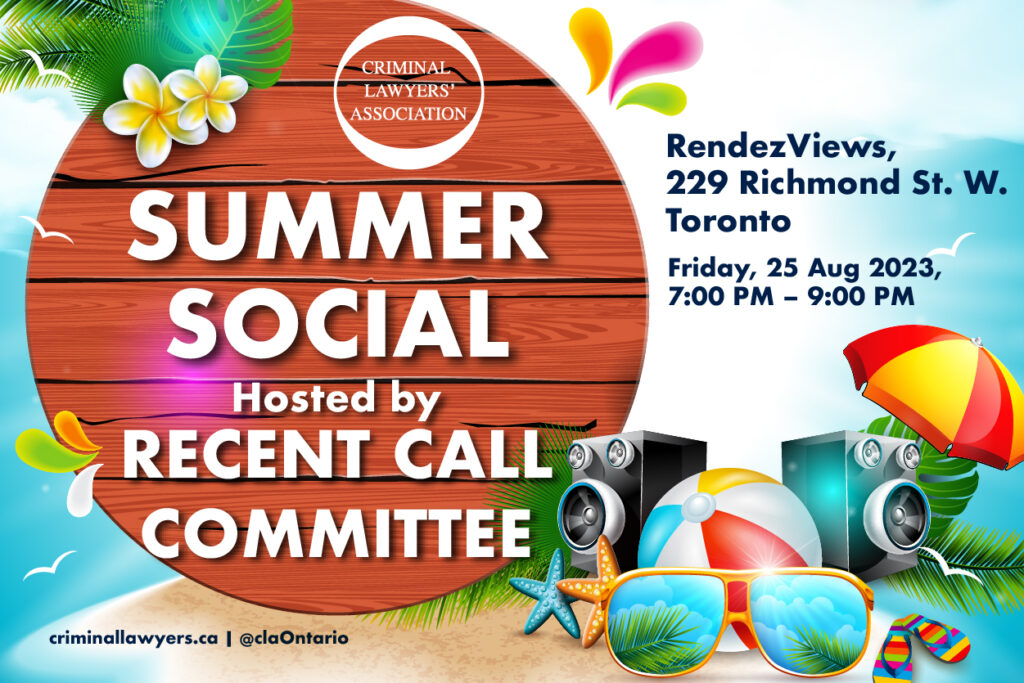 The lazy, hazy days of summer are upon us!!
It is finally starting to feel like  SUMMER with the return of the heat and humidity. We all love summer and want to celebrate it together before the return of winter. So let's all get together for some food and drinks.
The Recent Call Committee is inviting one and all to a fun summer social taking place on August 25th, 2023 from 7 to 9 pm in downtown Toronto at RendezViews, Toronto's favourite parking-lot-turned-mega-patio at 229 Richmond St. W. Toronto.
Grab your friends and Join us to celebrate summer and catch up with fellow Recent Calls, students and Senior members of the Bar before we all get too busy and stuck again in the fall/winter routine.  The evening will include a complimentary beverage, delicious selections of muncheables and pizzas from beloved chef Nuit Regular. Lets not forget the "to-die-for" Gelato from Death in Venice
Don't miss out on this fun evening!! Registration is limited so don't wait!!
Registration pricing
CLA Student/Articling Student members- $30 plus HST
Junior CLA Full/Observer Member- $35 plus HST
Senior CLA Full/Observer Member/Affiliate- $45 plus HST
Non-members – $60 plus HST
NOTE:
No refunds (In the event of inclimate weather, we have the option to reschedule)
NOTE:
No refunds (In the event of inclimate weather, we have the option to reschedule)