9th Annual Recent Call Conference
Date: Saturday, October 28, 2023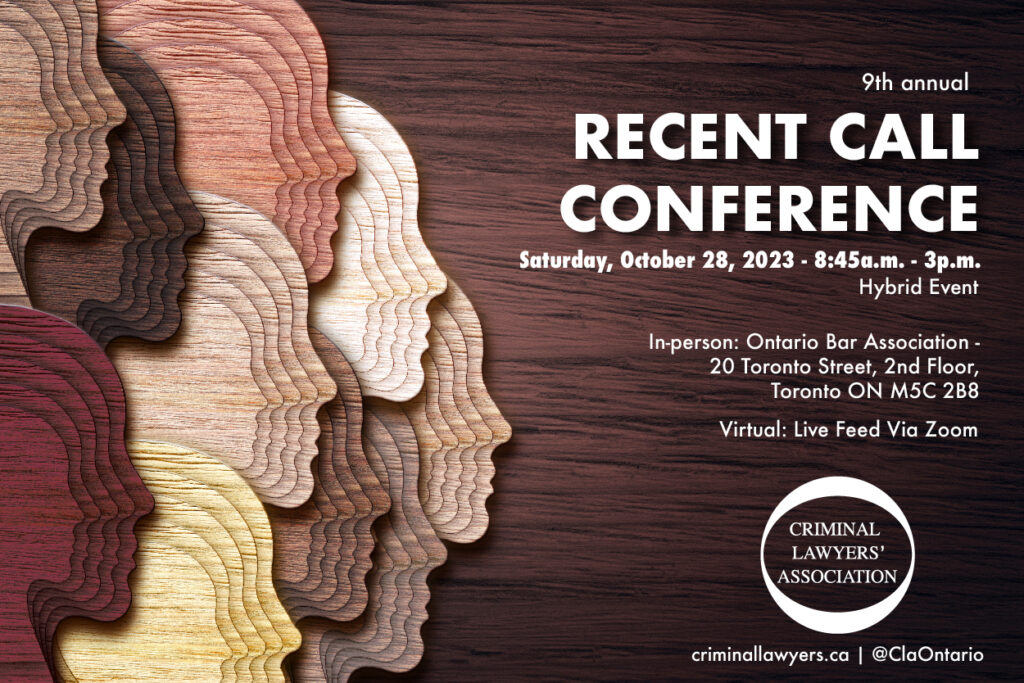 RECENT CALL CONFERENCE DETAILS:
Saturday, October 28, 2023
8:45 a.m. to 3 p.m.
IN-PERSON OPTION: Ontario Bar Association, 20 Toronto Street, 2nd Floor, Toronto
VIRTUAL OPTION: Will be a live feed via Zoom.
Conference recording will be made available to ONLY the recent call registrants  within 10-business days after the conference.
The Recent Call Conference is recommended for individuals in their first seven years of practice. Everyone is welcome to register including students, articling students and non-members.This program provides opportunities for interactivity. Each panel of speakers will invite and answer questions from attendees.
Registration will open. by August 15, 2023. Stay Tuned!