5th Annual Recent Call Conference
Date: Sunday, November 17, 2019
RECENT CALL CONFERENCE DETAILS:

Sunday, November 17, 2019, 8:30 a.m. to 4 p.m., Double Tree by Hilton, Mandarin Room, 108 Chestnut St, Toronto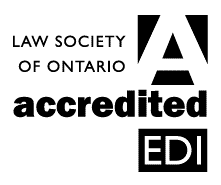 The 5th Annual CLA Recent Call Conference – being held on November 17, 2019 has been accredited for 3 hours and 35 minutes of Professionalism content. 2 hours and 55 minutes substantive (if hours are not needed for professional they can be added to substantive)
IN PERSON OPTION ONLY
The Recent Call Conference is recommended for individuals in their first seven years of practice. Everyone is welcome to register including student, articling students and non-members.
This program provides opportunities for interactivity. Each panel of speakers will invite and answer questions from attendees. In addition, between the formal CPD sessions, attendees will be encouraged to mingle with speakers to follow up on any issues they would require further information on. There are scheduled breaks in the agenda to facilitate discussion and engagement between attendees and speakers. 
Agenda:
8 to 9 a.m.: Registration and opening remarks
9 to 9:50 a.m.: Working with Experts 
 Kelly Bowie, Forensic Scientist, Biology Section, Centre of Forensic Sciences
Sherif Foda, Defence Lawyer
Liam Hendrikse, Consultant Forensic Scientist – Firearms & Ballistics Expert, Crime Scene Analysis
9:50 to 10:40 a.m.: Your First Appeal
Stephanie DiGiuseppe, Defence Lawyer
The Honourable Andras Schreck, Ontario Superior Court of Justice
Benita Wassenaar (Crown)
11 a.m. to 11:50 p.m.: Challenges of Criminal Practice: Managing Your Mental Health and Wellness 
Robin Parker, Partner, Founder Paradigm Law
Doron Gold, Psychotherapist
Helgi Maki, Resilience Coaching & Consulting
12 to 1 p.m.: Keynote and lunch: The Honourable Michelle Fuerst, Superior Court of Justice
1 to 1:45 p.m.: Keys to a Thriving Practice: Management, Organization, Billing and more
Nadia Liva, Courtyard Chambers
Megan Schwartzentruber, Cooper, Sandler, Shime & Bergman
David Whelan, Director, Legal Information & the Great Library, LSO
2 to 2:50 p.m.: Bail 2.0 – Handling Complex Bails
Susannah Chung-Alvares, Royle Law
Diana Lumba, Counsel for Public Prosecution Service of Canada
Kim Schofield, Defence Lawyer
2:50 to 3:55 p.m.: Cross-Examination: Watch and Learn
Ehsan Ghebrai, Rusonik, O'Connor, Robbins, Ross, Gorham & Angelini, LLP
Corey Nishio, Defence Lawyer
Brian Ross, Rusonik, O'Connor, Robbins, Ross, Gorham & Angelini, LLP
3:55 to 4 p.m.: Closing Remarks and Thank-you
---
Recent Call Conference registration:
$20 plus HST: CLA members
$100 plus HST: Non-members
Register online for the recent call conference by going to https://members.criminallawyers.ca/event-3543633. Registrations are also accepted over the phone if paying by visa, mastercard or american express. Call 416-214-9875, Monday to Friday, 9 a.m. to 5 p.m.
---
LEAD SPONSOR: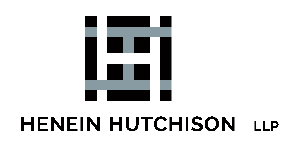 SUPPORTERS:
EXHIBITOR: