10 Top Tips and Tricks for Cross-Examination (recorded on September 12)
Date: Wednesday, September 12, 2018
Recent Call Event
Recent Call Event Recorded on Wednesday, September 12, 2018 and is approximately 60 minutes in length.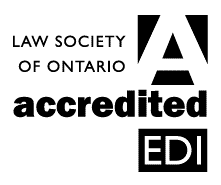 The Top 10 Tips and Tricks for Cross-Examination held September 12, 2018 has been accredited for 20 minutes of Professionalism Content.  Up to 40 minutes of Substantive Content may also be claimed.
This event covers pointers for cross-examination from two senior defence counsel:
How to control a witness

Crossing experts

Police and child witnesses

Setting up the trajectory of a cross

When to stop asking questions
This event also provides judicial input as to what is of assistance to judges and what annoys them.
Featuring:
Julianna Greenspan, Greenspan Partners

Nader Hasan, Stockwoods LLP

The Honourable Mavin Wong
Current CLA members: $10 plus HST

Non-members: $25 plus HST
Purchase the webcast online by going to https://criminallawyers.wildapricot.org/event-3083078
Event Sponsor: